Promotional Products (aka "Premiums")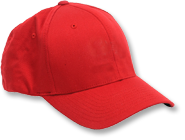 "Premiums" can be wonderful marketing aids for virtually any kind of business. Those who regularly attend conventions or trade shows are well aware of such promotional "gifts," but it can also be very effective when you use the power of such products on an even broader basis. Consider, for example, giving a "premium" with every purchase (set a minimum purchase amount if the "premium" is an especially good one). Carry some with you and hand them out with your business cards. Spread them around at your next meeting of the Chamber of Commerce, Rotary Club, or other civic
group. Set up a display at your County Fair. People love giveaways, and you'll love the idea that your name and contact information is far longer-lived with a "premium" than, for example, with a one-time newspaper ad.
Pens & pencils
Apparel (t-shirts, baseball caps, jackets, etc.)
Keychains
Magnets (combine company information with useful data like emergency numbers or recipe measurement conversions!)
Bumper stickers
Reference cards
CDs/DVDs (with a company video, of course!)
Flash drives
Rulers
Coffee mugs & travel mugs
What else can you think of? Whether you've got a great idea of your own, or are looking for help with creativity, contact The ArtD'partment to fill your needs.